SOLUTIONS THROUGH VISUALIZATION
To provide perpetual value for our customers by maximizing IT technologies to execute Enterprise goals. We will exceed expectations on every engagement. When you engage with us, your organization will achieve mutually agreed-upon business results.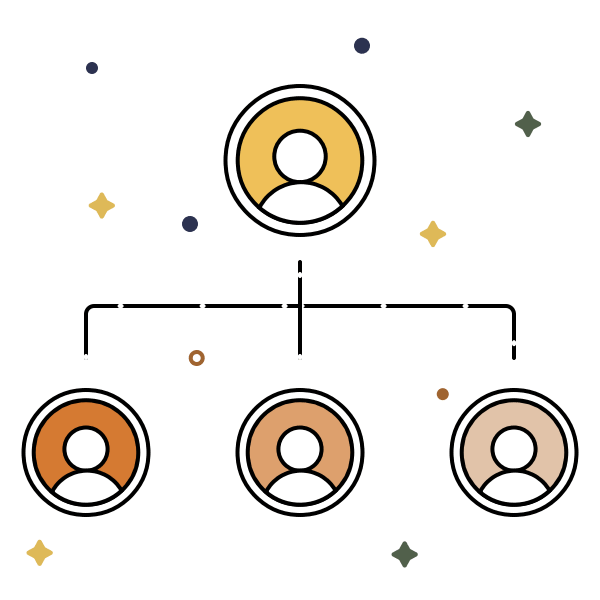 IMPRIVA offers services to support and augment IT Leadership and integrate the enterprise by providing Business Liaison services.
We have a proven track record of success helping organizations leverage the power of ERP to strengthen their business operations and build a competitive advantage.
Our unique program governance solution is focused on solving the complex challenges that exist at the intersection of Strategy, Operations, Technology, and Finance.
We have a proven track record of success helping organizations navigate their ERP implementation to ensure timelines and budgets are balanced.
​
What's our edge? Change Management Methodology
Our change management methodologies can be applied to resources, business processes, budget allocations and other operational aspects of a project.
We have a proven track record of success helping organizations prepare, equip and support team members, real people, to adopt change in order to enable the organizational success of the project.
But there's more...
Not only do we specialize in our delivery approach, we partner with Industry-leading software companies to continuously certify in the latest and greatest tools and methodologies.
ERP
Global ERP implementations for all modules; Adding on modules for smaller initiatives when the time is right.
Business Process
Stand up BPM departments for organizations; Help existing Business Process groups remediate, refine and continue success.
Enterprise Architecture
Implement tools and methodologies that enable Architecture groups to quickly make important decisions with the Business Capability mindset.
We've Come a Long Way
Established in 2005 we have engaged with more than 100 clients and implemented successful solutions for more than 30 global companies. Our global impact and success continue to increase with every connection we make.
​
We strive to be your strategic Business and IT consulting firm that delivers value accretive solutions for you by leveraging our core competencies in: ERP Implementation & Optimization, Management Consulting, Lifecycle Management, Technical Monitoring, Solution Traceability (Requirements, Configuration, Testing), Business Process Blueprinting, Business Process Transformation, Business Process Execution, Enterprise Architecture Management, Application Portfolio Management, Program/Project Portfolio Management, Release/Demand Management, and Integrated IT Planning.
What People are Saying
We needed a reliable and fast implementation partner to stand up our IT Architecture and Application Risk Management tool. IMPRIVA was able to solution and implement our most desirable tool, within record time.
IMPRIVA was a HUGE part of our success for a 4 year Global SAP implementation project. We needed every resource skilled enough to lead our Programs and Projects, document processes, design, develop and test our SAP solutions. They were able to provide us with confident and competent resources who became trusted advisors.
They were our go to for multiple projects relating to IT Capability and Enterprise Architecture projects that would tie in to our Process Hierarchy.